Ayurveda is an ancient kind of medicine. It not only affects one's physical well-being, but it also affects one's spiritual and mental health. We will talk about a version of Ayurveda that utilizes water treatment. Usha Paana Chikitsa is how it is referred to and depicted. Usha denotes early morning, Paana denotes water, and Chikitsa denotes therapy or restoration, implying early morning water treatment.
As per Ayurveda, if a person practises this therapy in their daily lives, they will be able to avoid numerous ailments and, as a result, fewer doctor appointments. This does not indicate that a person will never fall sick, just that they will have much better holistic health.

What is Usha Paana Chikitsa all about?

This type of therapy involves keeping the body nourished and obtaining as much water as possible. It should be done as soon as you get up early in the morning, well before washing your face.

Usha Paana Chikitsa is simple to perform. All you have to do is consume anywhere between one to one point five liters of water as soon as possible in the morning. This is the equivalent of drinking five to six bottles of water per day. Please remember that you must not eat or drink anything before or shortly after taking the recommended daily amount.

It may be a little difficult to drink 5 to 6 glasses of water in one sitting. As a result, it's fine to start with simply two or three glasses and progressively expand the number. Another important point to remember about water treatment is that it works considerably better if the water is absorbed from a copper mug. Drink the water the next morning after storing it overnight in a copper tumbler. A copper cup can easily be found in any supermarket.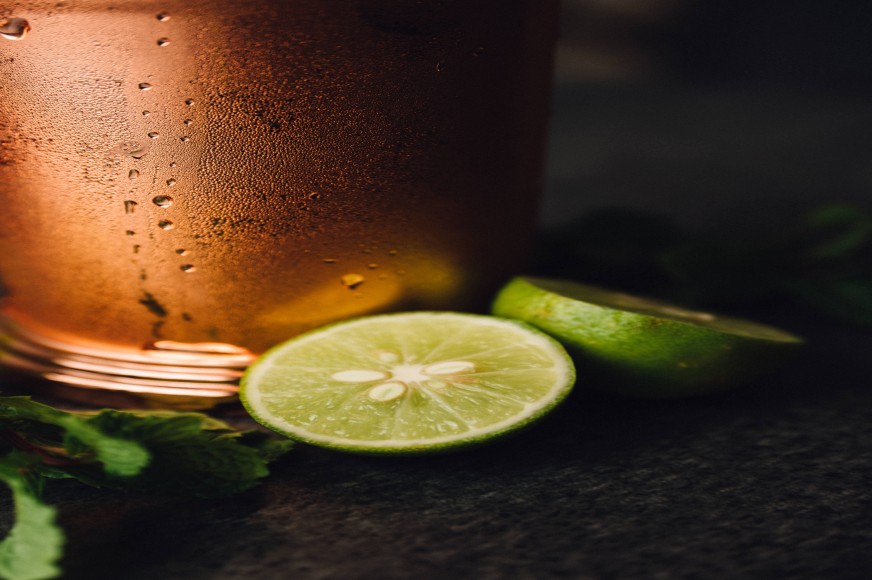 Make sure the cup is free of debris. When you fill it with water, give it a good scrubbing.

You don't have to drink the whole 1.5 liters all at once. After consuming 2 cups, take a fifteen to thirty second rest. This method of treatment is both easy and effective. This will result in a lot of adjustments, both physically and psychologically, if it is applied.

Water Therapy's Advantages

Drinking simply a pint of water can make a huge difference in your body. For starters, drinking this much water and walking for two to five minutes creates stress on the belly, which in turn puts more pressure on both intestines, resulting in a normal bowel activity. It also moisturizes the body and maintains a healthy core temperature. The appropriate amount of water aids in the relaxation of the internal tissues, which enhances a person's general health.

What health effects can be caused by less water consumption?

Inflammation in various regions of the body causes a variety of health problems. The following are examples of inflammatory processes:

•Sinusitis is a common ailment that affects (inflammation of nose and sinus tissues)
•Constipation is a common complaint among people (inflammation of the intestine components)
•Asthma is a lung disease that affects millions of people (inflammation of bronchi in the lungs)
•Heart Issues (inflammation in the vessels of the body due to deposits of fat and cholesterol)
•Back ache (inflammation of the joints and muscles of the spine)

Water treatment is one of the healthiest ways to avoid such problems because it reduces swelling and body heat, and also makes sure that the person remains hydrated properly.

Benefits of Usha Paana Chikitsa

•The renal system The kidneys achieve better performance as a result of the increased water intake. Soon after, you'll have a strong desire to pee, which will happen twice in a 15-minute period. This urinating will assist in the removal of toxins from the body, the removal of illnesses, and the maintenance of a clean urinary system.

•The cardiovascular system
Usha Paana Chikitsa is also beneficial in preventing heart attacks. Improved blood circulation is thought to be aided by increased water content. There will be no interruption in blood circulation, and it will assist to minimize the chance of heart disease by 60%. It also aids in the removal of undesirable deposits or formations in the vascular system, as well as the creation of RBCs.

Usha Paana Chikitsa is a simple naturopathic therapy that is straightforward to apply. Although the benefits of water treatment are debatable, it is always a good idea to keep your system working properly. As a result, begin your day with 1.5 liters of water and you'll notice a difference in your quality of life.