Tesla Healthy Life presents to you a revolutionary alkaline water purifier in the form of Yogjal Surya purifier. Alkaline water has been proven to have very tangible health benefits for all people. If you are still using plain RO purifiers at home, then you surely are missing out on a variety of benefits that you can access by drinking alkaline water. Using an alkaline water purifier will make you more immune to infections, strengthen your bones and even reduce the number of monthly trips you have to make to your doctor.

Yogjal Surya is one of the purifiers in the Yogjal series produced by Tesla Healthy Life that serves more than just drinking purposes. It manages the pH of water as well as its temperature. In addition, there is a stream of acidic water as well, which you could utilize for other household purposes. This alkaline water RO is the best fit to maintain your and your family's health.

Here's why the Yogjal Surya purifier is a perfect fit for you!

At , Tesla Healthy Life we use the principle of the Usha Paana Chitkitsa technique which is an age-old practice used by monks and yogis to model our alkaline water machines. This was used to keep their metabolism healthy & active.

In this method, copper vessels play a very significant role. According to this, if water is stored overnight in a copper vessel and consumed first thing in the morning, it can have very beneficial effects on the body. It may sound insignificant to some people, but those who have practiced this routine have noticed a positive change in their health.

Our Yogjal Surya range is based upon this principle. It is no wonder that we go back to the teachings of our forefathers when it comes to the healthiest living practices.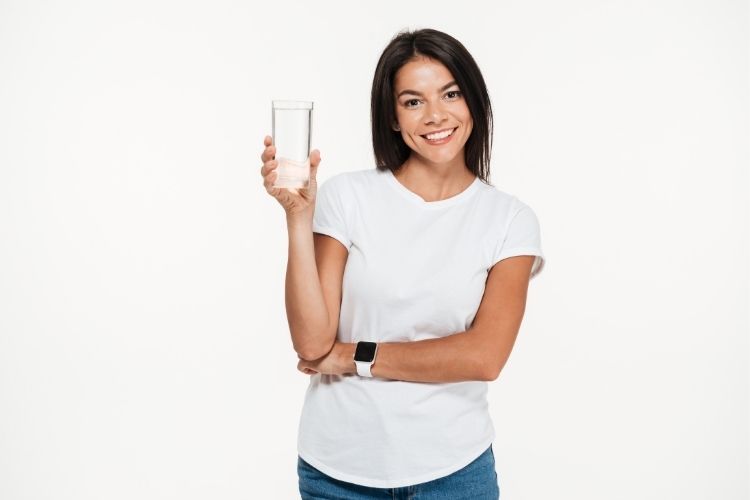 What are the benefits of using Yogjal Surya?
Investing in this machine is a safety hack for you and your family. It may take some time to see the impact but you will see how much has changed simply by drinking the right kind of water.

What benefits does alkaline water provide you with:

Improved immune function- the foremost benefit of alkaline water is that it will increase your immunity to many kinds of pathogens.

Better skin- this is one of the first changes people observe when they start drinking alkaline water. You will get clearer and healthier skin over time and not have to rely on cosmetic procedures because the glow you will now have is something beauty products cannot provide you with.

Better bone health- osteoporosis is something that affects all people today. While alkaline water will not cure it, it will certainly be very useful in controlling the condition.

Why are alkaline water purifiers so expensive?
As such, alkaline RO prices are high due to the specialized nature of the functions they perform. Alkaline water machines employ the use of platinum for conducting electrolysis of water, which is essentially what helps in differentiating the water into acidic and alkaline. As is common knowledge, platinum is a very expensive metal which makes the installation of this platinum based purifier a bit expensive. If an alkaline water purifier is cheap, it probably is an indication of poor quality.

Are Tesla alkaline water purifiers better than a Kangen water purifier?
Usually, when people talk about the best alkaline water purifier, it is a name such as Kangen that comes to mind. However, a Kangen water filter machine is in no way affordable for middle-class families. Keeping this in mind, Yogjal Surya has been created especially for Indian Middle-class households. This purifies the water that is comparable to a Kangen water filter, but at a much more affordable price.

Essentially, Tesla water purifiers produce the same kind of alkaline water that is produced by other leading companies. The only difference is that the Kangen machine price is not exactly within the average consumer's reach. This is not to say that a Kangen water filter is bad, it just means that Tesla purifiers are much more affordable and user-friendly with the same kind of quality. We are committed to health as everyone deserves to have access to healthy and clean water.