Alkaline Water Purifier
Alkaline water is said to have a higher pH value than tap water which suits people who suffer from indigestion or gastrointestinal issues. An alkaline water purifier performs this function very well. These filters produce superior grade water because they use 99.99% platinum-based conductors with platinum overlay. Yogjal Prithvi by Tesla Healthy Life is the newest addition to the market in alkaline water purifiers.

When comparing an ordinary RO/UV water filtration to an alkaline filtration system, the procedure of purification and the quality of drinking water are the most significant functions you need to consider.

How does an alkaline water filter work?

Features of Alkalino:
Electrolysis splits the water into alkaline and acidic pathways in the equipment. As a result, these machines produce water with a pH range from 3.5 (very acidic) to 11 (alkaline) (highly alkaline). Each of these is good for multiple tasks that contribute to your physical wellbeing.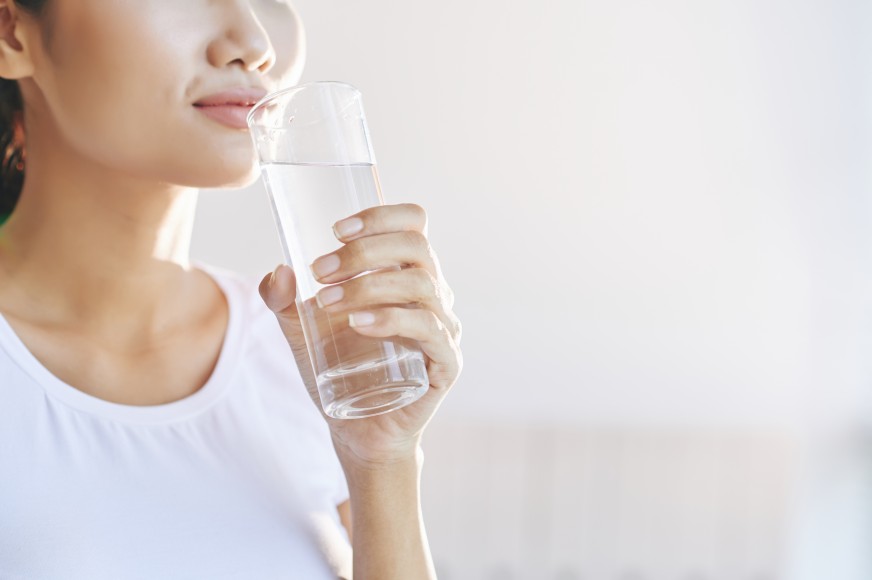 An alkaline water purifier has various antioxidant properties and it has a negative ORP-Oxidation Reduction Potential which is why these purifiers are considered therapeutic as negative ORP aids in the battle against the production of reactive oxygen species by producing free radicals in the body.

The Tesla water purifier available on the market is prepared based on this principle.

What are the benefits of purchasing an alkaline water machine?
The first benefit of installing a water purifier at home is that it enhances the pH level of the water in your home and has a negative ORP value. An alkaline RO filter's primary function is to increase the pH level.

With an alkaline water purifier installed at your home, you'll obtain safe water with improved pH. You can use this water for various activities like drinkable water, boiling broth, and sterilising water. The increased antioxidizing capability of the water, as indicated by ORP, must also be considered. The ideal ORP range is typically +800 to -600. Positive ORP adds to the corrosive characteristics of water, and negative ORP contributes to its antioxidizing qualities.

1. ORP and pH
It is a matter of great pride to us that we are the only alkaline water filter with an instant hot and cold setup. Now you do not have to wait to boil or cool your water. You can get instantly hot or cold water as per your choice, at your preferred temperature, just by the click of a switch. Neat, isn't it? That is what we at Tesla strive to achieve.

2. Filtration of water
Do you know that most of the groceries we buy are covered with all sorts of germs and toxic substances? For example, if you buy fruits or vegetables and wash them with plain tap water before consuming them, you are not getting rid of all the germs. Fortunately, Alkalino is equipped with a detoxifier for your fruits and vegetables. This will remove all germs and toxicity from these and make them safer to consume.

4. One-year warranty
All Tesla alkaline water purifiers come with a variety of water filtration processes. Removing acidic compounds and harmful sediment enhances the water supply.

Before buying a filter, one should compare all aspects of the brands as changing the water purifier frequently can be very problematic. Opt for a filtration system that doesn't have to be changed regularly. Our alkaline filters are safe and accessible at a very affordable price range. The Yogjal Prithvi is a part of the Yogjal series, which has two machines that filter water.

3. Configuration and Accessibility
The pH and ORP readings are frequently divided into multiple presets by ionizers. The product's front-facing feather-touch monitor allows us to access these settings. Many have more or fewer settings (typically between four and eight), each with a different range of pH values. Non-alkalized filtration (purified) water is usually available as well.

4. Vivid Functionality for your Ease
pH level controls ionizers. Our alkaline water machines include visual representations of each pH level and how they're perfect for activities like cooking, cleaning, and so on.

Advanced machines such as an Alkalino water purifier also include an LED display that handles and changes ORP levels.

Why choose Yogjal Prithvi?
At Tesla Healthy Life, we are always looking for methods to bring what's better for our consumers and at feasible prices. In India, there is a severe shortage of clean water. There has been a substantial increase in water-based diseases due to the absence of clean and safe drinking water. We aim to improve this situation by offering our affordable water filtration systems.